If you are in the market for a new home, you are facing A LOT of decisions. One of the first (and hardest) decisions you have to make is whether to build new or buy used. It's important to do your research, so let's take a closer look at whether it's better to build or buy a home for you.
Benefits of Buying
Shorter Move-In Time
Most homes go off the market quickly, which means they close quickly as well. If you want to be in your new home before a few months have passed, buying a house usually delivers. Just remember to account for the closing time and selling time of your current home.
Ability to Renovate
Buying a used home is great if you enjoy flipping homes. Depending on your town, it's possible to find good deals on old houses. Then, you can renovate and enjoy the results or sell for a higher value. However, make sure you research the housing market in your area before deciding for sure. This also isn't helpful if you hate moving. Renovating for profit is only good if you decide to move out in a forever home. Building homes are more for people who want their forever home.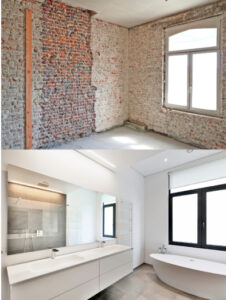 Price Negotiation
Although purchasing a used home is not always cheaper than going custom, there is a little more room for haggling. This is where your budget comes into play. Make sure you weigh the price of buying against the price of building before deciding it's a good deal.
Benefits of Building
Full Customization
First and foremost, building a home allows for customization to suit your exact needs and preferences. From the layout of the home to the finishes and fixtures, you have the opportunity to create a space that truly reflects your personal style and meets your unique lifestyle needs. Want an open-concept living space for entertaining? No problem. Dreaming of a spa-like master bathroom? You got it. Building a home from scratch ensures that every detail is tailored to your specific wants and needs.
New Appliances
Another benefit of building a home is increased energy efficiency. Newly constructed homes are typically built with energy-efficient materials and appliances, which can result in significant savings on utility bills. We also offer options for solar panels that can further reduce your carbon footprint and energy costs. Building a home also allows for greater control over factors like insulation and HVAC systems, which can result in a more comfortable living environment year-round.
No Competition
Particularly if you live in a suburban area, buying a used home can be frustrating with other searchers snatching up deals. When you build your own home, you don't have to worry about competition putting in offers before you've had a chance to talk to the spouse. I can recall in 2016 when my sister was buying a home, she would go to put an offer in and the home would already be sold! There was no time to think about what house you wanted to buy or the pros and cons of each home you visited.
Less Maintenance
Since everything in a newly built home is brand new, there is MUCH less chance of needing major repairs or renovations in the near future. This can save you money on maintenance costs and save you from sleep deprivation. There's no, oops tree roots are in the plumbing….need to auger that. What a nightmare! The older I get, the more I just want to relax when I get home, not fix the shingles because they've sprouted a leak. 
Modern Amenities
In addition to customization and energy efficiency, building a home offers the opportunity for modern amenities. Want a home theater or built-in sound system? What about a smart home system that allows you to control your home's temperature, lighting, and security from your smartphone? Building a home means you can incorporate all of these features and more. With the ever-evolving technology landscape, building a home ensures that you have access to the latest and greatest amenities, making your home not only more comfortable but also more convenient.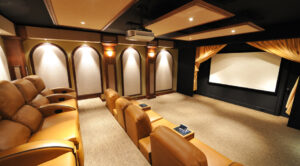 Which One is Right for You?
Ultimately, deciding whether to build or buy depends on your personal needs. And while buying could be a flipping opportunity, it could also be a "what's under those floor boards" kind-of situation.
 Main questions to ask yourself are;
What is my budget?

How soon do I want to move in?

Do I need something very specific from your home?

Do I enjoy renovation work?

Do I plan to resell within a few years?
Consider Going Modular!
Modular homes differ from traditional, stick-built homes in that they are built in a factory. When each "building block" (room) is complete, the entire house is then assembled on location.
Although custom home building is certainly not for everyone, its advantages provide a tempting investment. Modular homes in particular are affordable, quick to build, and fully customizable. Additionally, if you prefer, you can choose from preexisting floor plans for an even faster building time.
Call Next Modular Today!
If you'd like to know more about how you can save money on homebuilding, do not hesitate to call us today. At Next Modular, we know that building a new home is likely one of the most important financial decisions you will make. As an experienced modular home builder, we are committed to being your guiding light through this process.