The holidays are approaching and it is evidenced by the long nights, short days, and brisk temperatures that are already here. Perhaps you are the type of homeowner who thrives during the holiday season, decorating extravagantly and hosting party after party. Or, you may be the type of homeowner who just wants to "survive" the cold months. Whichever homeowner you are, we want to offer you some fabulous tips on how to prepare your home for the holiday season.
How Can You Prepare Your Home for the Holidays?
There are two basic ways to prep your home for the holidays. One is to focus on the atmosphere and the other is to focus on function. By focusing on the atmosphere, you are developing the overall feel of the home; by focusing on function, you will be caring for the basic systems found in your home. They are both important and they can both be done by anyone.
Preparing the Atmosphere
You can give your home a cozy holiday feel by doing the following.
1. Switch decor
Displaying seasonal décor can be the best way to create a holiday atmosphere. This is also your chance to be creative and showcase your personal tastes and style. Start by switching out throw pillows and blankets in your sitting areas. This simple change may be all you need or it may be the impetus to create a seasonal look throughout your home.
2. Bring the outdoors indoors
For Autumn and Winter celebrations, a great way to create a holiday atmosphere is to bring some outdoor elements into your home. Try placing pumpkins inside to celebrate the Fall holidays or bring in natural branches and wood logs to create a Wintry hideaway.
3. Use candles and fireplace
Natural lighting is a sure way to cozy up any home. If you have a fireplace, use it to its fullest potential. If you don't have a fireplace, consider using candles throughout the home to create a warm and welcoming feel.
4. Extra lighting
Along with natural lighting from candles and a fireplace, consider stringing lights on the doors and entryways. This makes a beautiful and peaceful walkway during long winter nights.
5. Keep things cooking
Nothing smells so good or feels so homey as fresh baked anything. If possible, try to bake something several times throughout the season. If baking isn't a possibility for you, consider leaving some spiced cider on a warm stovetop or in a crockpot. The smell will be irresistible.
6. Clean and organize
The holiday season is a great time to clean and organize your home; after all, you will be swapping out your Spring or Summer decorations for Autumn and Winter decor. Take this as an opportunity to throw out things you no longer need and find good places to store what you do want to keep.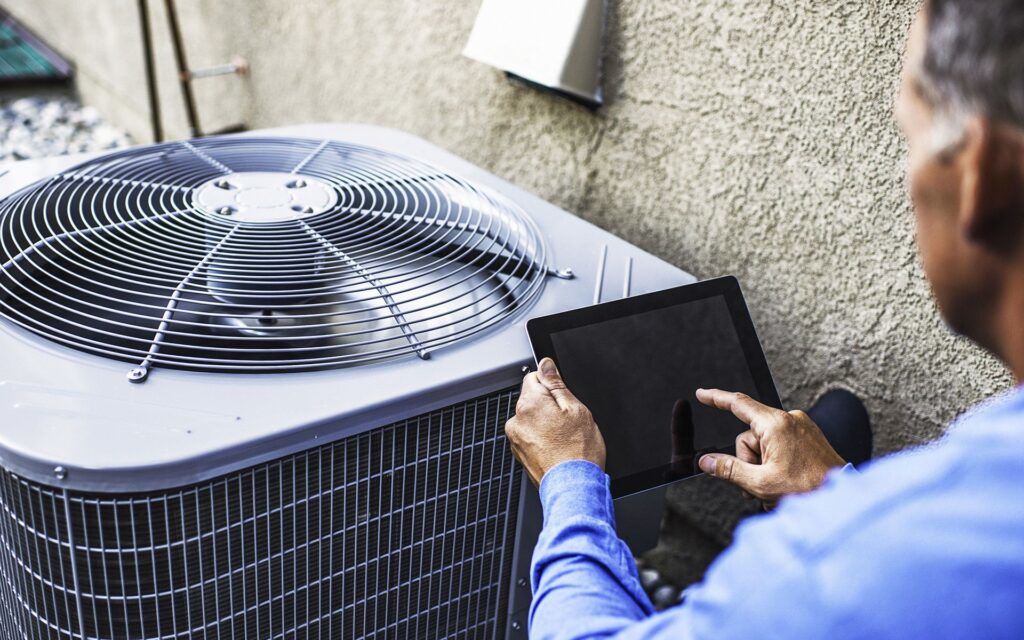 Tips for Improving Function
Scented candles and cozy decor aside, it's vital that you care for the underlying systems within your home. This prevents unexpected breakdowns and repair costs.
1. Check the indoor air quality
You'll be spending a lot more time indoors once the cold weather arrives, and often, without the pleasure of opening a window for fresh air. This makes Autumn and Winter the best times to get your air filter and ducts checked and cleaned. By cleaning out your air system, you will also be getting better indoor air quality and lowering your chance of getting a seasonal sickness.
2. Perform routine inspections
The beginning of the cold weather months is a good time to inspect appliances, services, and other areas of your home that require routine maintenance. This could include your septic system, HVAC system, and more.
3. Evaluate fire hazards
Since you will already be inspecting other areas of your home, this is the perfect time to evaluate fire hazards. Check that your smoke detectors are functioning properly and that you have a working fire extinguisher in an easy to reach location. Consider making this a time when you discuss with your family how to get out of the home and where to meet in case of a fire.
4. Consider electrical safety
After checking your home for fire safety, it naturally progresses that you should check on electrical safety in your home. It is most likely that you will be putting up extra lighting for the holidays, so it is also a necessary precaution to make sure you don't overload your electrical system.
5. Prepare for holiday traffic
With guests coming and going over the holidays, it is sensible to create a safe place for all who visit. Check your walkways for slick spots and your entryways for overhanging ice. Now is a good time to tighten up cabinets and drawers, check that handrails are secure, and there are no potentially dangerous points in or around your home. Another great thing to do when preparing for holiday traffic is to get a first aid kit, install a carbon monoxide detector, and have a set of jumper cables handy just in case.
At Next Modular, we know that choosing a home is likely one of the most important financial decisions you will make. If you have any questions about the maintenance or workings of your home, call us today. As an experienced modular home builder, we are committed to being your guiding light through this process.