We recently fielded an interesting question from one of our new modular home customers about managing his home building project. He shopped around, gathering quotes, trying to find a General Contractor. He soon discovered that there was quite a difference in pricing and he wanted to know why.
So, he asked one of the higher priced contractors why they were more expensive than the others.  Here is how they justified their higher pricing:
"the reason [the other builder] is so cheap is because they use cut-rate subs."
An overpriced general contractor will always use this excuse to try to justify their inflated prices, but the real reason their prices are high is that they don't want to take the time and energy to find high quality, reasonably priced subcontractors to work with. The reality is that anyone can open the yellow pages and call the first high-priced electrician they lay eyes on, but it takes real effort to find the best-priced subcontractors.
What to Look for in a General Contractor
Oftentimes when you hire a big name electrical company that you heard about on the radio, they send out journeymen (ie: inexperienced) electricians to do the work. Then they send an overpaid manager to make sure the work meets the MINIMUM standards to pass inspection.
However, when you hire the small reasonably priced electrician, most often the actual owner of the company comes out to do the work. You can expect higher quality and attention to detail.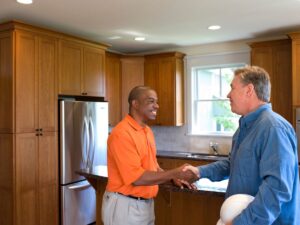 5 Signs of a Good General Contractor
Good online reviews!

Previous clients can really give you an idea of what kind of company you're dealing with.

They're

licensed

to work in your area. This is especially important when pulling permits and weeding out the amateurs.   

They

listen to your needs

. A contractor that talks over you and doesn't let you finish a single sentence in the whole interaction is a big

red flag.

🚩

Stay away from the ones that don't listen.

Have a

written estimate.

Contractors keep the costs transparent by providing line by line written costs.

Accessible to communicate

. While contractors don't always have someone able to answer calls 24/7, it's telling when they call you back. If your general contractor is calling you back in a timely manner that is a

good sign

you're talking to a professional contractor.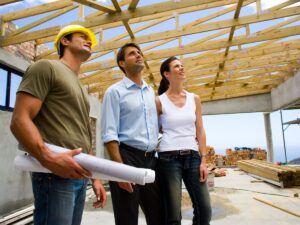 At Next Modular, we take the time to build lasting relationships with small, high-quality mom and pop subcontractors in Indiana and Michigan who truly pour their heart and soul into their work, and pass those savings along to you.
Flat-Rate General Contracting Fee
When it comes to the site work (foundation, septic etc.), we charge a flat rate General Contracting fee to run the job. Many other builders will just give you a lump sum, and you have no idea what anything costs on a line-by-line basis. We like to be a lot more transparent than that.
Should My Contractor Have Insurance?
YES! Another thing to be cautious about is a contractor's insurance policy. Not only should your general contractor carry plenty of insurance, but all their subcontractors need insurance too. Without proper coverage, a single accident can become a financial nightmare for a new homeowner.
At Next Modular, we carry $2 million dollars worth of general liability coverage, and we only work with licensed and insured subcontractors.  We make all our subs send us a certificate of insurance to prove that they are adequately insured before they can work on our jobs.
4 Red Flags to Watch Out For in a General Contractor
You might think that less small print reading is a sign that you're not going to be ripped off but it's ACTUALLY a red flag. Without specifics, you could get left with a partially done project with no signature to force a contractor to finish their work. You want a detailed contract stating exactly what the contractor is going to do so that you have a signed commitment to keep them to their word.
A quote that comes WAY under the 3 other quotes you received is a major red flag. A contractor that doesn't know how to quote correctly is a common mistake for even seasoned contractors. I have seen it happen again and again where a contractor will underbid to get the job and ask for more money when they come up short.
Online reviews for contractors are much more important than restaurant reviews! I've said it before and I can not stress enough how important reviews from past clients are. People that have worked with the contractor before from start to finish have gotten to know these people. It is hard to fake being a good contractor working with a client for weeks on a project and reviews are a tell-tale sign of how your experience with them will go too.
If permits never come up then that contractor is most likely not doing things by the book. Or if they want you to pull permits….could mean they don't have the proper licensing to do so. Whoever pulls the permit is responsible for everything, including fines and fees if anything goes wrong. You want your contractor to be the one picking up that slack if they are to do the work.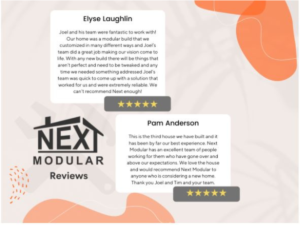 Why is
Next Modular
more affordable than other General Contractors?
We cost less because we hire local subcontractors that we know. We pride ourselves on finding the most-qualified people who truly care about the work they do. Not only that, WE care. You will often find the owner of Next Modular at the job site, personally handling the details of your project. Give us a call and let Next Modular take care of your home building project.