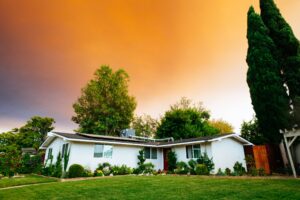 Image source: Unsplash
Modular homes are shaking up the housing industry, with their flexible design, quick
construction, and affordable pricing. As the demand for sustainable housing solutions grows,
homeowners are also showing an increasing interest in residential solar energy.
A popular question that often arises among modular homeowners is whether they can install
solar panels on their homes and whether that would be a good investment or not. Typically, the
answer is yes. However, there are several factors you need to consider before deciding to invest
in solar energy for your modular home.
1. Financial Implications
If you are thinking about adding panels to your modular home, be sure to take into account all
sorts of cost considerations. First and foremost, you need to find out how many solar panels you
will need and how much it will cost you on your specific home given your location and energy
consumption. You can use an online solar calculator to find out what kind of savings and
payback period you can expect.
As installing solar panels can be a significant investment, cost analysis and budgeting should be
seriously considered. By conducting an energy needs assessment you can determine the size
of the system needed to meet your home's energy usage. The system size will have a
significant impact on the cost of the solar installation.
Additionally, it is important to note that many homeowners may qualify for financing options or
be eligible for government incentives, such as the federal tax credit of up to 30%, which can
significantly reduce the upfront financial burden.
2. Location & Mobility
Although modular homes are not frequently moved around like manufactured homes, it is
possible to do so. Installing solar may not be suitable for you if you have intentions of relocating
your modular home in the future.
Solar energy systems are designed to be permanent installations and may not be easily
removed or relocated. You should keep in mind that there may be potential costs associated
with removing and reinstalling solar energy systems.
Equally important is the fact that, for solar panels to operate efficiently, they require consistent
sunlight. If you live in a state with low peak sun hours or limited sunlight, solar energy may not
be your best option. Keep in mind how much sunlight your home receives to ensure that a solar
energy system will be able to meet your energy needs.
3. Place and Positioning of the Panels
There are several solar installation options available and selecting the right location and
orientation is crucial for modular homeowners to maximize solar energy production and
efficiency. Roof installation is one of the most popular ones. This option is ideal if the roof has a
suitable pitch and orientation to receive ample sunlight throughout the day. The angle and
orientation of the roof can significantly impact the energy production, so it's essential to assess
whether the roof pitch aligns optimally with the sun's path. Flat roofs also offer an opportunity for
panel installation, although additional mounting systems may be required to achieve the desired
angle.
Other installation options include on the ground, on a carport, or using pole-mounted systems.
Ground-mounted panels offer flexibility and can be positioned to maximize solar exposure while
considering shading from trees or nearby structures. Installing solar panels on a carport
provides dual functionality, generating electricity and providing shade and shelter for vehicles,
making it ideal for homeowners with limited roof space. Pole-mounted systems allow precise
positioning and adjustment to optimize solar exposure.
4. Regulatory and Permitting Requirements
Lastly, take into account that installing solar energy in a modular home may require compliance
with zoning laws and regulations.
Before going solar, consult with local authorities and obtain the necessary permits to avoid
potential legal issues. Factors such as the size of the lot, the distance from the road, or external
obstacles may also impact the effectiveness and expense of setting up a solar energy system.
Working with a local solar installation company can help you assess the regulatory and
permitting challenges and determine the best solar energy system for your specific home.
Interested in Learning More?
Overall, installing solar energy in a modular home can be a smart investment, but it requires
careful planning and consideration of many aspects. We advise you to consult with
professionals in the field to ensure a successful installation and to maximize the benefits of solar
energy.
Do you have any specific questions regarding your modular home? Please reach out to your
local experienced modular home builder, Next Modular, for guidance. By doing so, you can
make an informed decision and enjoy the potential long-term cost savings associated with solar
energy on your modular home.